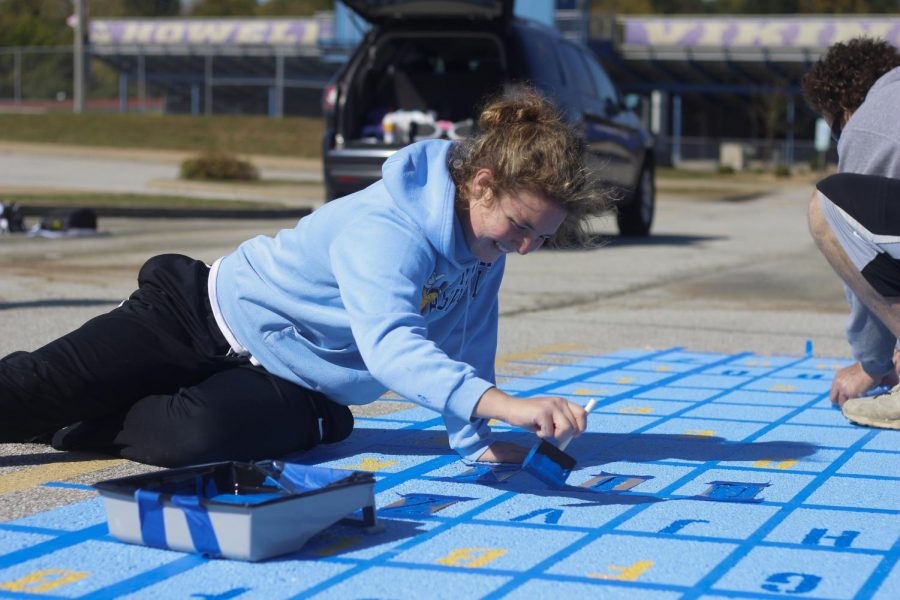 Katie Thuet
A few buckets of paint, a couple of brushes, and one reserved parking spot. Howell's first Parking Palooza started Sept. 21, when tickets first went on sale. Seniors had up to four days to buy a parking spot for $25, and they had to provide their own paint and materials.
The idea came from business teacher Nadine Freedline's husband, Howell North's Mike Freedline. Mr. Freedline brought North's idea to his wife, who then brought up the idea to the DECA seniors.
"I'm painting the seagulls from the movie Nemo," senior Gracie Wilkenson said. "I got my idea from pinterest." 
Wilkenson painted her background Oct. 3.  and will finish Oct. 10. 
Wilkenson and senior Olivia Yeager both painted their spots because they thought that it was not only something cute for the seniors to do, but also for the opportunity of taking pictures for Instagram. 
DECA ended up selling 116 parking spots making over $2,900. DECA will keep about $2,000 in profit. The remainder will be going towards paint to cover over the parking spots when summer rolls around.